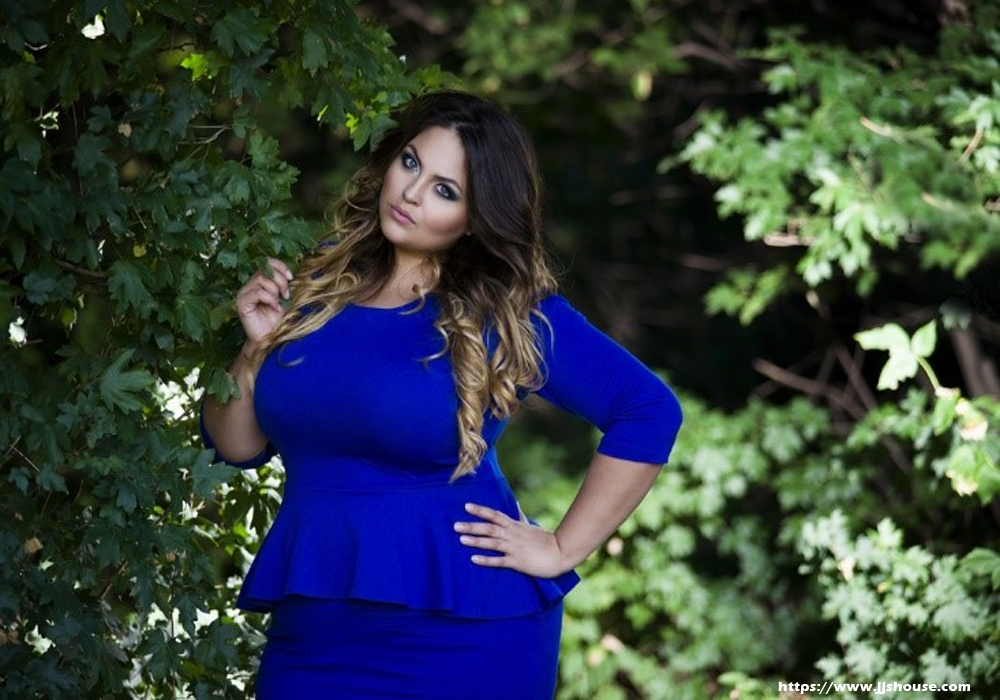 I know a lot of us are completely happy with how we look, and never worry about what we look like or how we're dressed. Unfortunately, I'm not one of those women. While I'm happy being the size I am, I still dress to minimize my plumpness. Not sure why – perhaps that's for another article!
So I've got a few tips on the following pages – just things that I've picked up along my journey through life. I hope they're helpful to you – my aim is to enable larger women to feel comfortable and secure, and proud of who they are.
I know a lot of you are proud of yourselves already, but some of us need a little help from time to time. Enjoy!
Dark Colors: I find that dark colors hide shadows in my clothes that my wobbly bits create, where as light colors emphasize the shadows
Patterns: As long as the patterns are small, they hide a multitude of cream donuts! And I don't think large patterns really look good on anyone.
Stripes: Diagonal, or vertical strips are flattering to any shape, as they draw the eye down the body, elongating it. Horizontal strips are best left to the waifs amongst us.
Fit: Fitting clothes always look better than tent-like clothes, on any shape or size. They give a definite shape to the body, elongating it and creating a waist. Don't be frightened to wear fitting shirts or dresses. You will be pleasantly surprised by the result.
Belts: Belts create an instant waist, and, like fitting clothes, give your body a shape. Don't worry about the muffin-top – it's still better than wearing a square piece of clothing.
Frills: Ruffles and frills can be tricky – they can work, but perhaps keeping things simple and … READ MORE ...