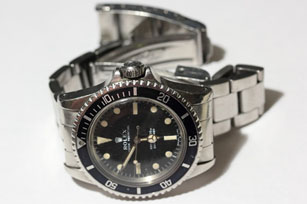 We all know that most men love luxury Swiss watches but that is also the case for many women. A Swiss watch is an elegant jewel, a timeless accessory and a practical timepiece at the same time. But it is available in several designs, colors and sizes. Although it is possible to wear this kind of watch at any occasion and in any situation, there are some basic rules to follow about how to choose the best model. It is also important to know what types of Swiss watch you can wear on given occasions, how to match them to your outfit and how to wear it properly.
Big Swiss Watches are pretty out of Time
Although Swiss watches are known to be timeless, which is the truth, their manufacturers always try to design more modern styles. For women, it is highly recommended to avoid big watches. You should know that the dials are measured in millimeters. Always opt for a model of 34 to 40 mm and never wider. That is the right size to beautify your wrist and your outfit as a whole. In any case, it must fit your wrist perfectly, whether you choose to put it on the left or the right. Just choose the side with which you are most comfortable and where your watch will not interfere with your movements. In general, this is the non-dominant hand because it can be cumbersome to write with a wristwatch.
The Adjustment of your Swiss Watch
The strap must be firmly fastened around the wrist. The watch should be and look comfortable, natural and certainly not neglected. It may be necessary to adjust it to accommodate the natural movements of your wrist. Some luxury watches have a pin buckle that allows you to tighten them or loosen … READ MORE ...