You've just had your tape hair extensions applied and you're feeling great but what do you do now that it's time to go to bed?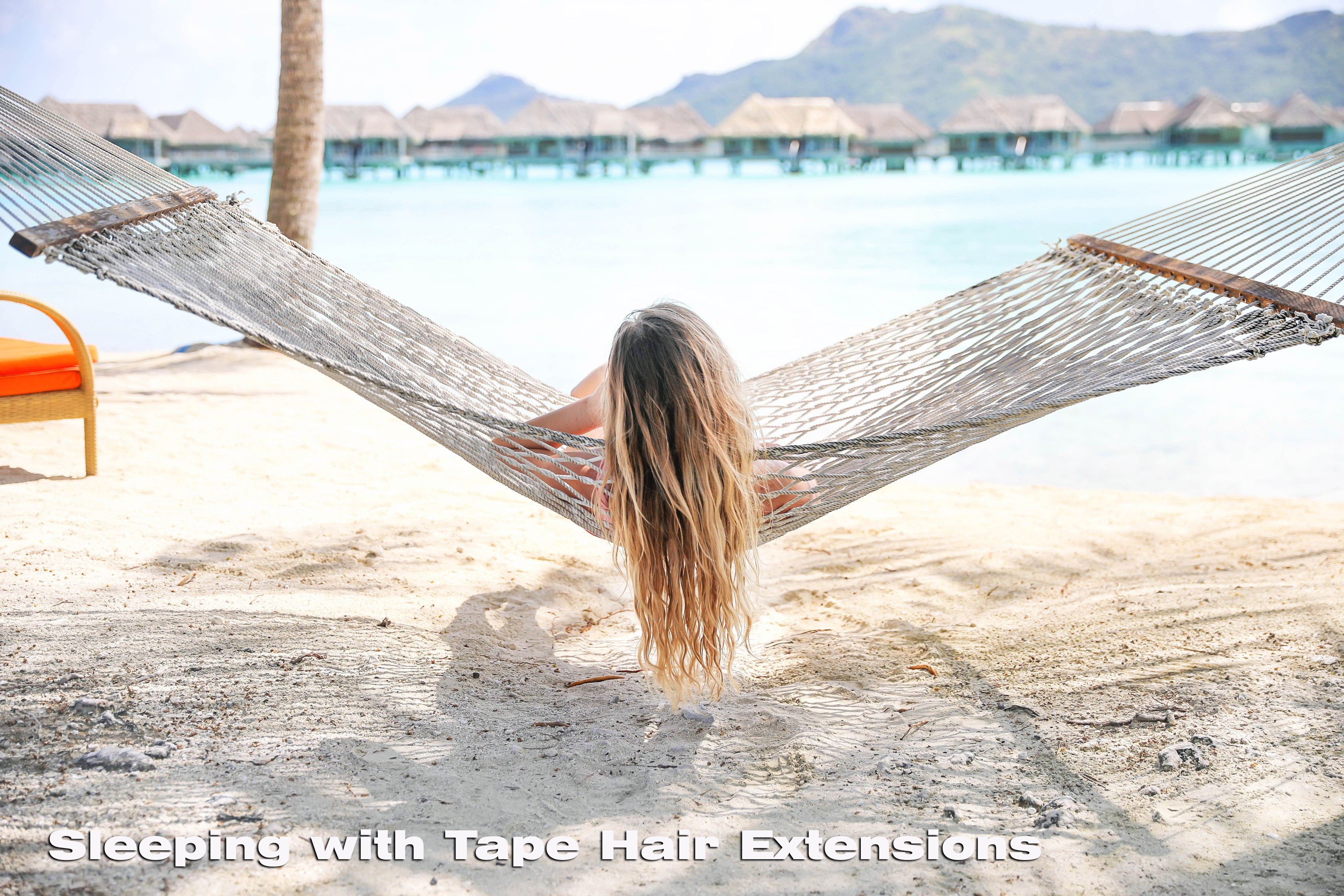 Women are no strangers to the long morning routine that involves doing something with their hair. And the longer your hair, the longer it usually takes to do your hair in the mornings. From washing and drying to styling your hair, it can really take a good hour or two.
If you want to make your mornings a little easier now that you have long hair, it helps to do it the night before.
Before you go to bed…
Dry your hair well. After washing your hair, air-dry it as much as you possibly can before you head to bed. If your tape hair extensions are as dry as possible, you will be able to sleep on them quite comfortably.
Secure your hair. If your hair is still slightly damp by the time you want to go to bed, put it in a loose braid. This will stop your hair from moving around too much while allowing your hair extensions to dry while you sleep.
When sleeping…
Protect your hair. Top hair salon in Sydney, EH Hair, recommends sleeping with a silk pillowcase to prevent your hair from frizzing while you sleep. This is mainly because silk is a lot softer and gentler on your hair at the same time. Since silk is smoother than most other fabrics, it causes less friction when you move around during the night. This results in much smoother hair in the morning. Silk pillowcases will benefit your tape hair extensions as well as your natural hair.
Upon waking up…
Comb and detangle your hair. If your hair is a little frizzy in the morning, use a spray-on hair treatment such as a detangling spray to tame your locks.
Blend your extensions. If you really want your hair extensions to blend seamlessly with your natural hair, try curling your hair. If you did braid your hair the night before, you may even wake up with some soft curls that will see you through the day.
Sleeping with your new hair extensions doesn't have to be a cause for concern. By establishing a good bedtime routine, being gentle when washing and brushing your hair and using the right products, your hair extensions will last longer and continue looking beautiful and natural.
If you really want first-hand advice from an expert, speak to your stylist while she applies your hair extensions to find out how best to care for them and make them last longer. Depending on your hair extension application system, you will also need to have them moved every few weeks or months to keep them looking natural since your hair extensions will move as your natural hair grows.
Always choose a reputable salon for the application of your tape hair extensions for the best results.