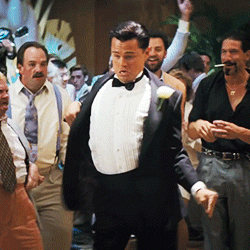 A man should be a reflection of pride for his children and family. It is important for men to maintain their own class. A class that is carried on as a legacy for people to come.  Class comes from a combination of factors seen and unseen nature such as attitude, calmness, intelligence, personality etc. The contribution of a few products is just as important. There are no set rules to success but successful men do have some common features.  Timeless, elegant and unique; there are 5 products that every successful man should have:
You may also like: Mens Shoe Monaco Slip-on Loafer Yellow
A perfectly fitted suit: Every successful man should have one really well fitted suit that he could be proud of. Whether you go for designer wear, branded or a tailor made the suit should reflect class. Most successful man only have a single pair of suit but that is really well fitting to their body. Take out time to find yourself a classic, timeless choice for a suit. You will never regret spending your energy on this.
A knit tie: Because what's a suit without a tie. A knit tie is a classic men's wear that both old-school and trending. A black knit tie will accompany you everywhere from your hardest days to playful evenings. You can wear them with a suit or wear them with a jacket. Do variation with the knit styles as per your choice.
A kick ass footwear item: A kick-ass footwear item should be two things, comfortable and comfortable. No, we do not mean you pick up a pair of home slippers for having comfortability. A comfortable pair of shoes is the one that is well-fitted. It should neither be too loose nor be too tight that it is constraining your foot. Now, what exactly a kickass item should be depends on your interests; it can be a laced up athlete's wear, a leathered mountaineers' boot or a polished corporate boot.
A classic belt: A classic belt can make a difference between Mr.0 and Mr. Hero also known as Mr. successful. Mr. successful's belt would be matching to his choice of suit and shoes. An unmatched belt would look disastrous. This does not mean that the color of the belt and the suit have to alike. They only should complement each other. Successful men particularly have a few tame colors of classic belts that they like to wear on every occasion.
A signature scent: Last, but not the least, definitely. All successful men have that one beautiful auora around them that does not only given them a unique sensory recognition but also a thumbs up by the community. You can have at least one signature perfume that you wear on the important days.